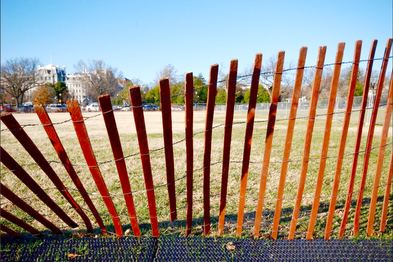 ONE MOVEMENT, 2018, Single channel video
This stop motion video is created from a series of photographs of the fence that surrounds most of the White House in Washington, DC taken two days after the Women's March on Washington (2017). The empty lawn and now stripped bare fence can be seen as a reference to the Trump administration's efforts to continuously erase and downplay the public protests again him. Whereas the immense number of protesters and signs are no longer there, they have left traces and imprints around and on the fence, which gave in to the pressure of people gathering and the weight of the posters. Thus, the effects of the people coming together across gender, race, age, religious belief and sexual orientation, are leaving the promising marks of one, intersectional movement.
---
---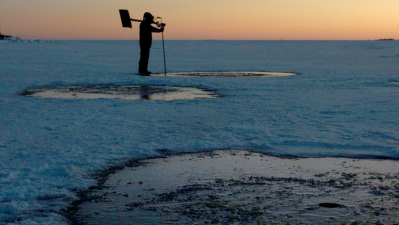 WATERMARK 2012
Collaboration with Blithe Riley
23 minute single channel video, HD, stereo

Special thanks to the IASPIS Residency Program and Helena Wikstrom.
---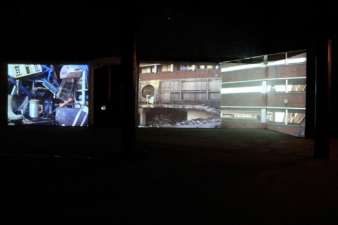 PILE 2010
Collaboration with Blithe Riley
3 Channel Video Installation, 30 minutes
---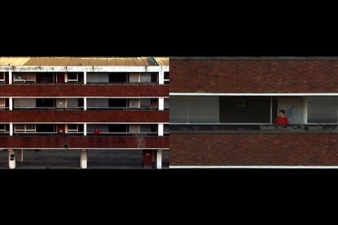 CORRIDOR 2010
Collaboration with Blithe Riley
4 minute single channel video
---
---
---

ASCENSION/IMMERSION 2009
Collaboration with Blithe Riley
2 channel looping video installaion
---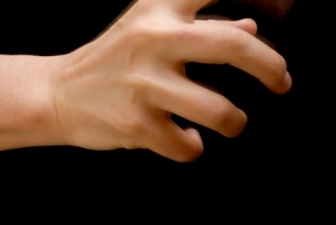 SESSIONS (1 & 2) 2007
Sessions 1 & 2
Single channel videos, 5 minutes each
---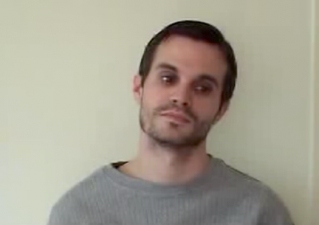 AVERSION RECOUNTED 2007
Single channel video, 20 minutes